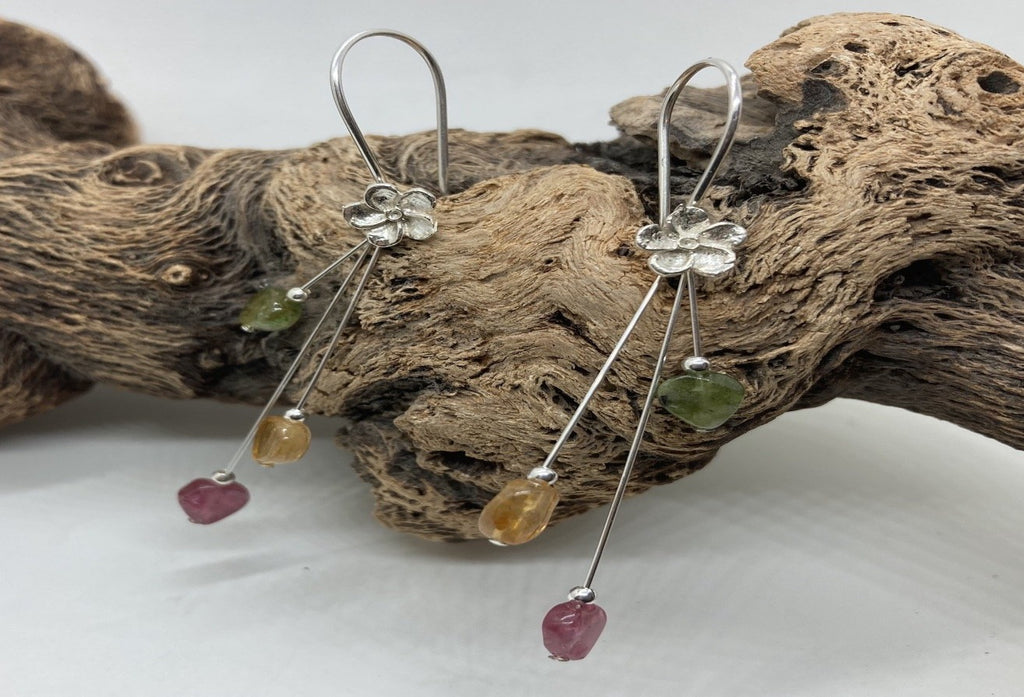 Tourmaline heart and silver earrings
These earring have three tiny Tourmaline  Semi precious stone shaped hearts, hanging at different lengths of 20 mm, 30 mm and 30 mm.
I find these earrings very hard to photograph, but the wires hang free.
The earrings are hung on Sterling silver ear hook wires.