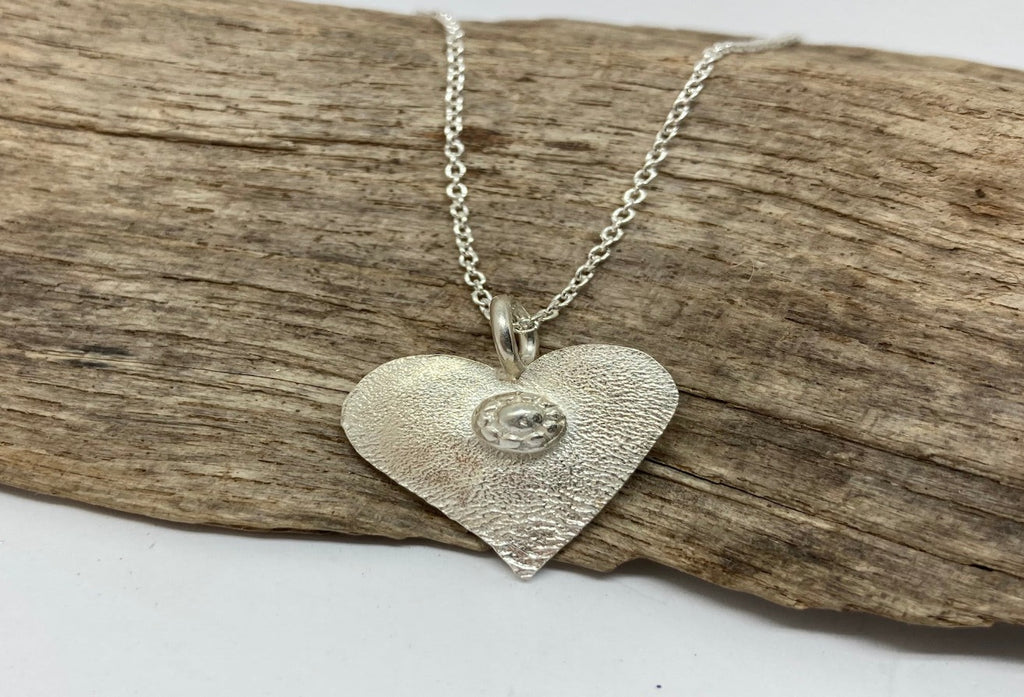 Textured heart pendant
I have made this Serling silver pendant and textured it using reticulation technique.
Reticulation is a method of producing a surface which is ridged and wavy and looks like the moons surface. It is made by a heat process which produces pieces that are one of a kind. Every piece of jewellery is unique. 
A small decorative is central and I have hung this pendant from a Sterling silver Belcher chain.
Length 16,18 or 20 inches