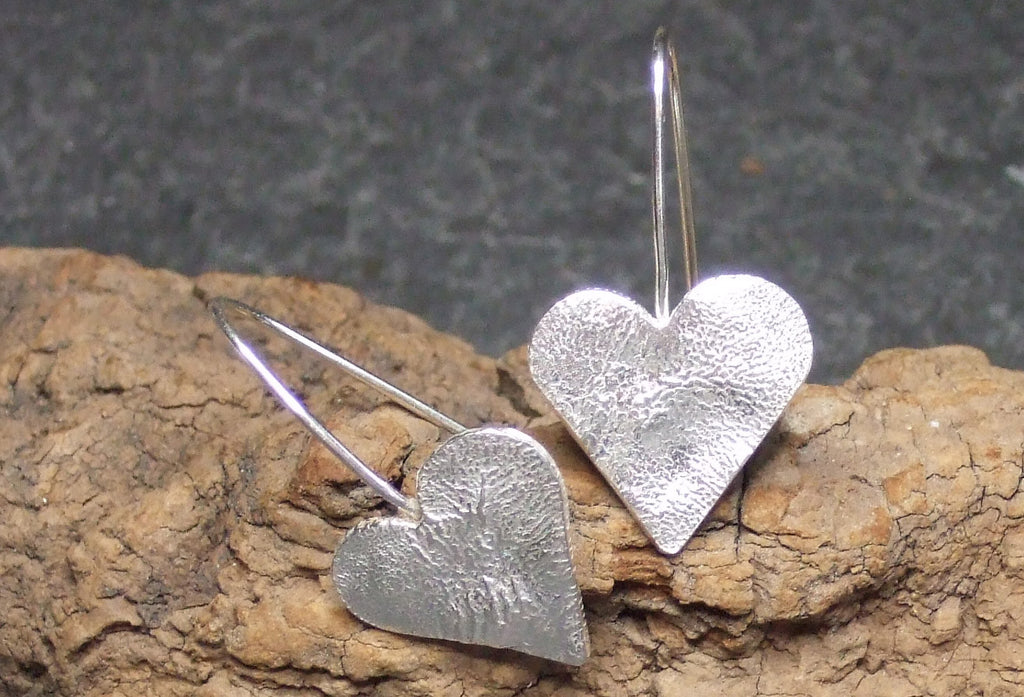 Small Sterling silver heart
Small Sterling silver heart earrings which have been textured using the reticulation technique.
Reticulation is a way of adding texture to silver by heating it to the point where the surface melts and floats on top of the cooler, solid layers underneath. When the piece cools a different texture is found which looks like the moons surface. Every piece is unique.
The earrings are  aprox 15 mm in length and 11 mm wide and are hung off a long Sterling silver earwire. 
Weight 3 gms
The earrings you purchase might be slightly different from the picture as all reticulation appears differently.