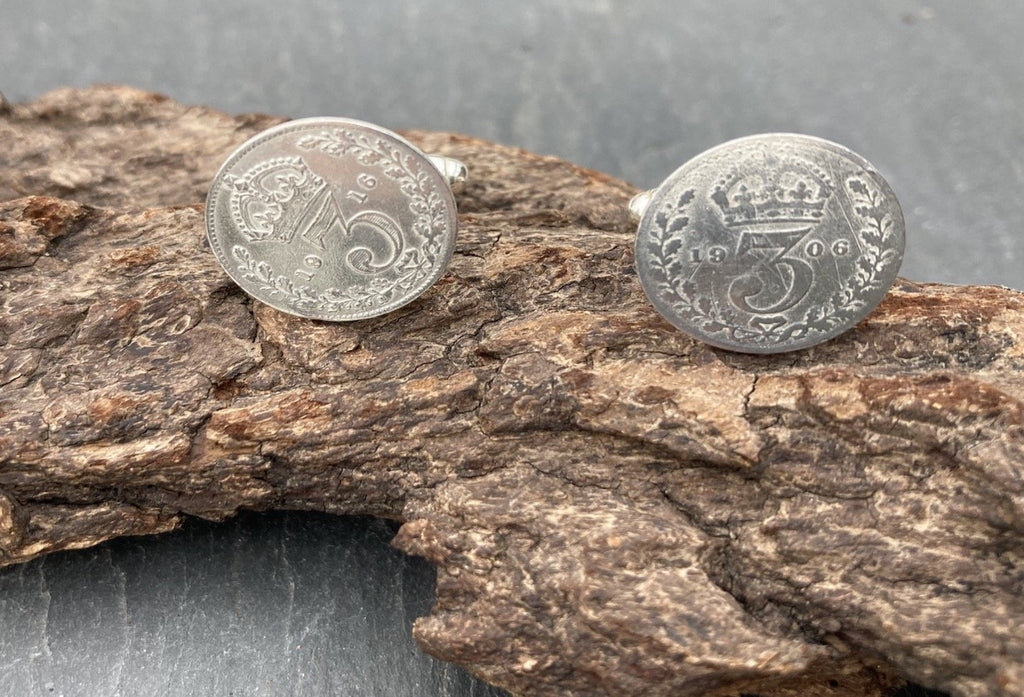 Sixpence silver cufflinks
These cufflinks are made from  Sterling silver sixpences. I remember using these as a child, makes me feel old. I found these sixpences in my attic and thought rather than just keeping them I'd pass them on.
So all made with Sterling silver and hallmarked by the  Assay office.