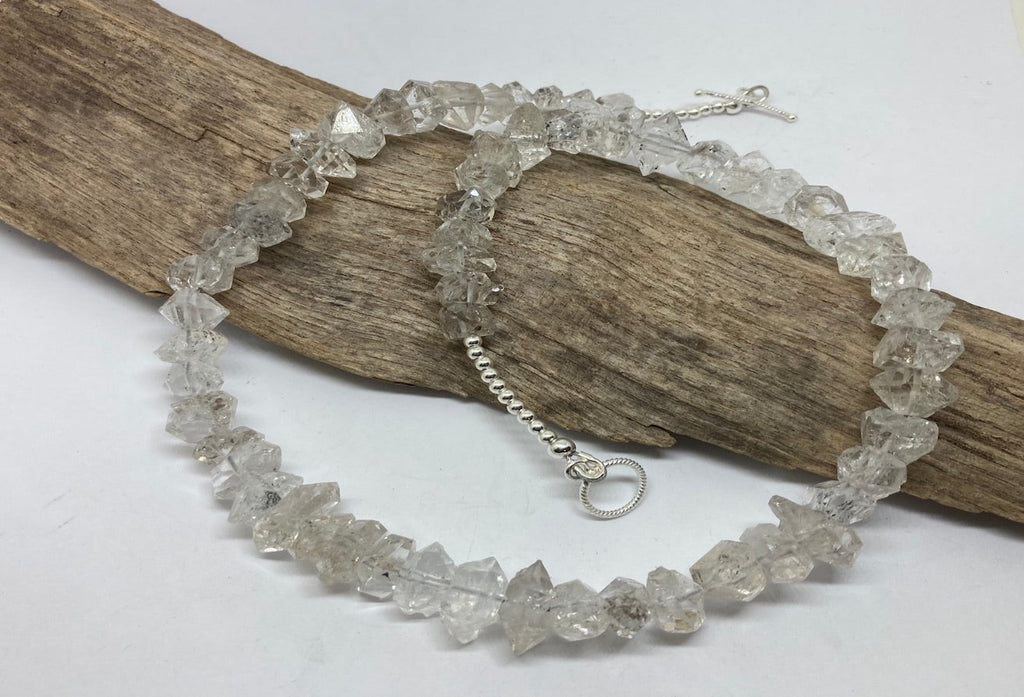 Herkimer diamond crystal quartz necklace
These are one of my favourite  quartz crystals. They possess double termination points and 18 faces.
Herkimer diamonds are said to be  the most powerful  of the Quartz crystal, as they have the ability to receive and transmit spiritual energy.
These crystals were found in the 18th century in Herkimer county New York.
These crystals measure approximately 15mm in length.
Finished with a Sterling silver Toggle clasp.
Length 18 inches