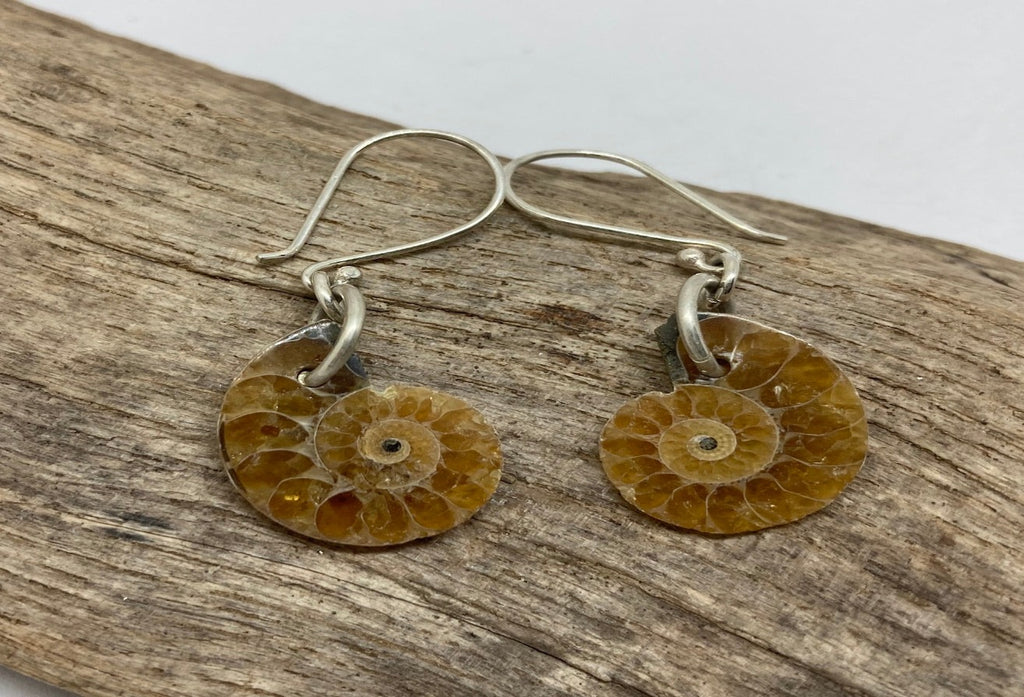 Ammonite earrings
These earrings are actually made out of a Ammonite fossil and have been cut in half. Millions of years old and they are looking pretty good.
These Ammonite earrings are hung from a Sterling silver hook wire.
I also have some dark pairs , so please say which you would like.
Length 12 mm