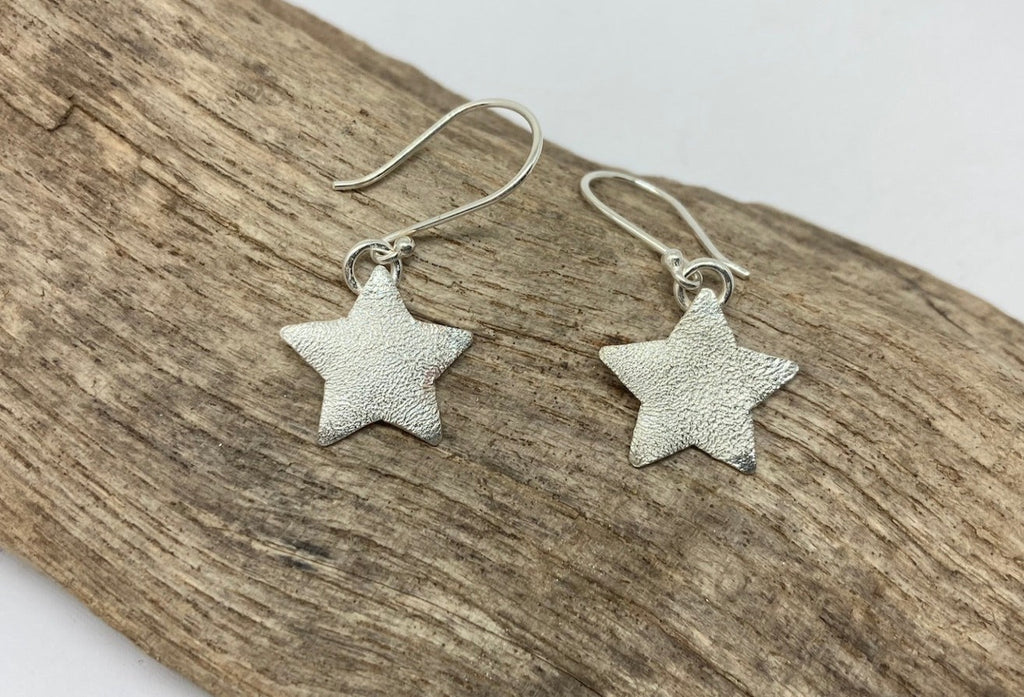 Star textured drop Sterling silver earrings.
These star shaped earrings I've made and textured using the reticulation technique.
Reticulation is a method of producing a surface which is ridged and wavy and looks like the moons surface. It is made by a heat process which produces pieces that are one of a kind. Every piece of jewellery is unique. The earrings you receive will not be necessarily the one isn the picture.
I have hung these stars off Sterling silver hook wires.