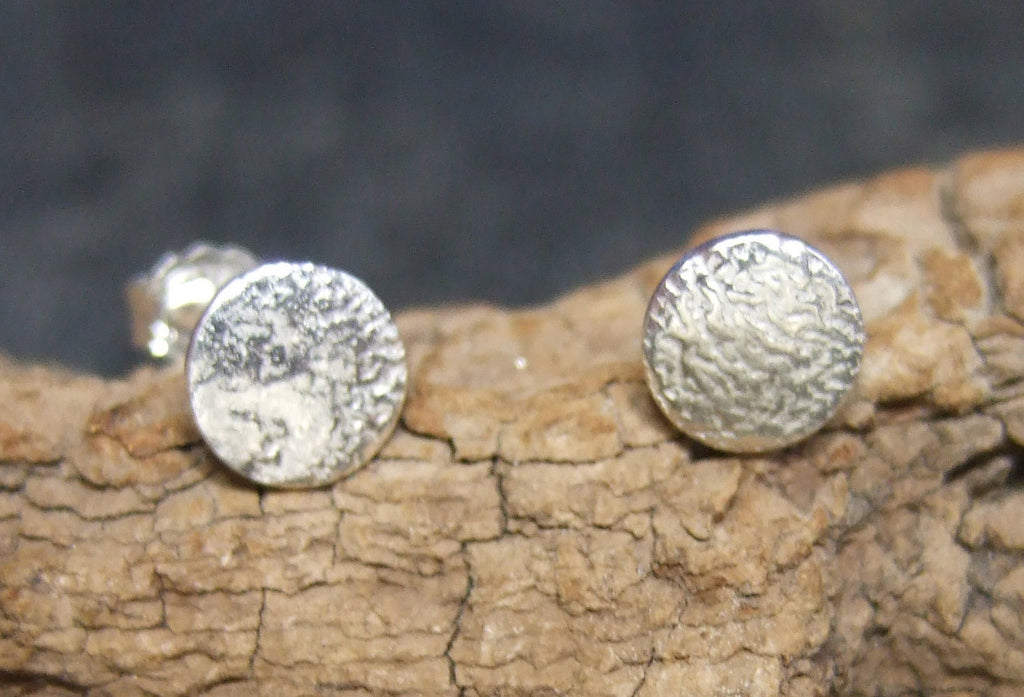 Small textured silver stud earrings
These are small 7 mm Sterling silver earrings that had been reticulated to give them an unusual texture.
Reticulation is a method of producing a surface which is ridged and wavy and looks like the moons surface. It is made by a heat process which produces pieces that are one of a kind. Every piece of jewellery is unique. 
Very pretty silver earring studs.