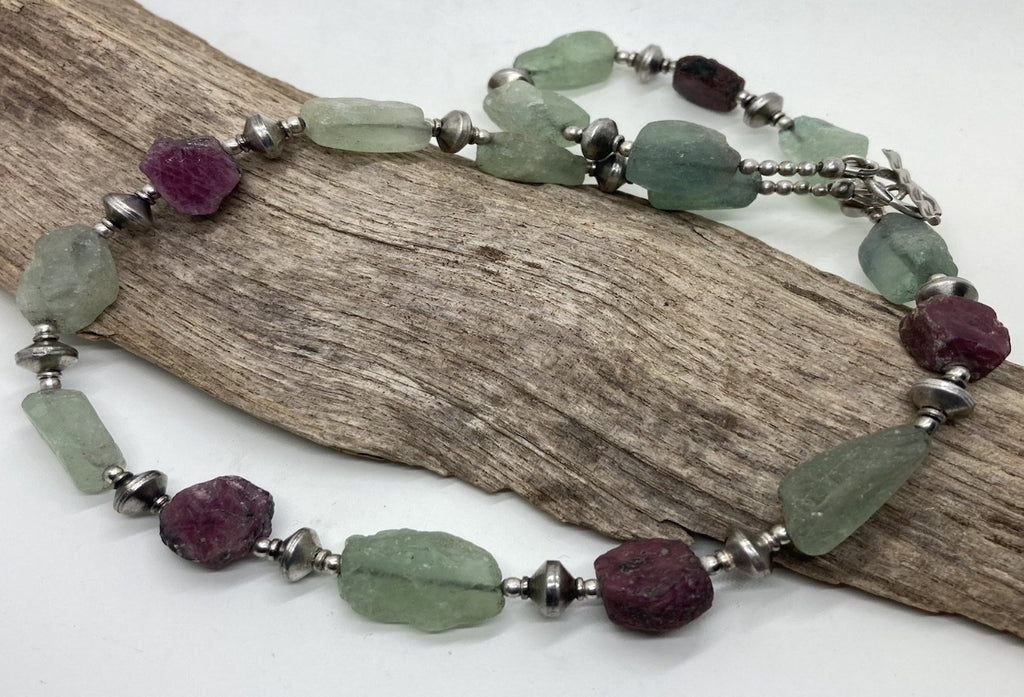 Ruby and Fluorite silver stone necklace
I think Gemstones  that are unpolished are my favourite. Check out these amazing Rubies from Madagascar. I think the stones go so well together. Very subtle Fluorite and then the deep red on the Ruby a great combo.
I have spaced Sterling silver lantern shaped beads in between and the n finished with a Sterling silver toggle clasp.
Length 20 inches but can be made smaller if needed.