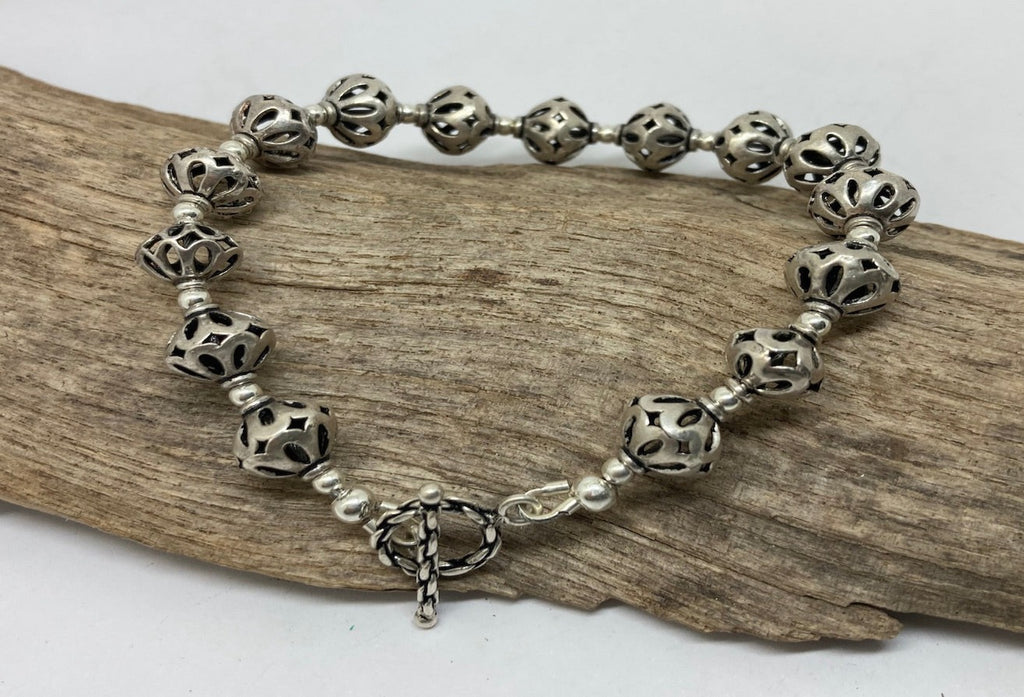 Indian style silver bracelet
So I have strung up some of my beautiful Sterling silver Indian style beads. I use to use these a lot in my necklaces but now I think they look great as bracelets. These are whopppers measuring 10 mm.
Have finished with a Sterling silver toggle clasp.
Length 7.25 inches.
Can-make to measure please Dm me .