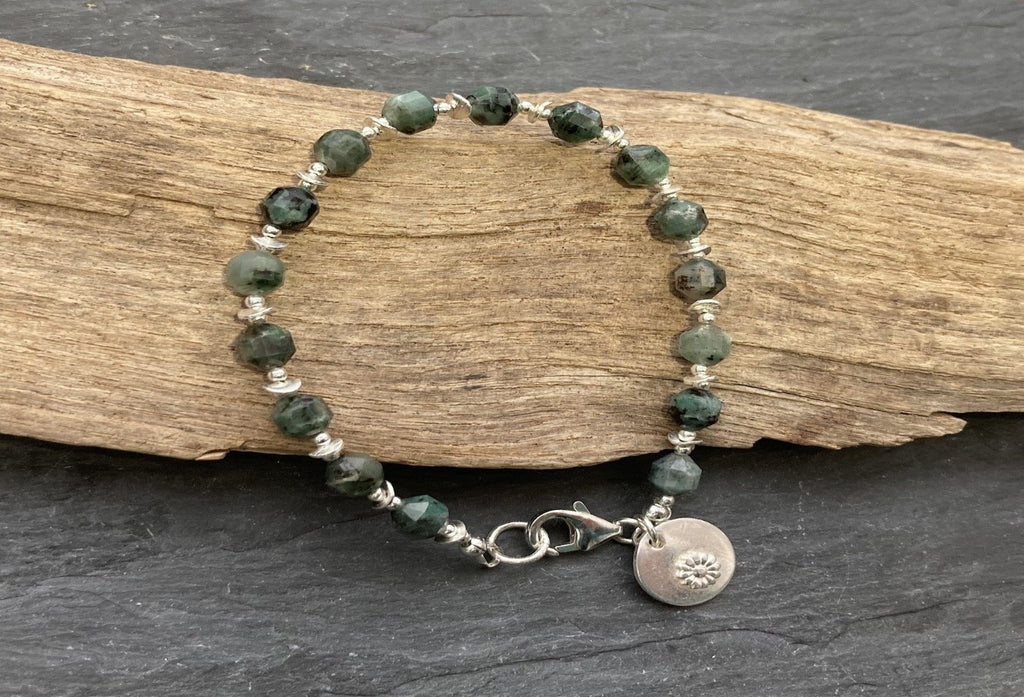 Emerald faceted bracelet
Gorgeous Emeralds from Brazil, the birthstone of May.
These Emeralds have been faceted, which means they have tiny cuts all over their surface which reflects the light which makes them sparkle. Measuring approximately  4-5mm the stones have Sterling silver wavy and sphere discs in between them. A lobster clasp to finish and one of my charms , a heart or a flower disc or no charm at all.
Length 7 inches