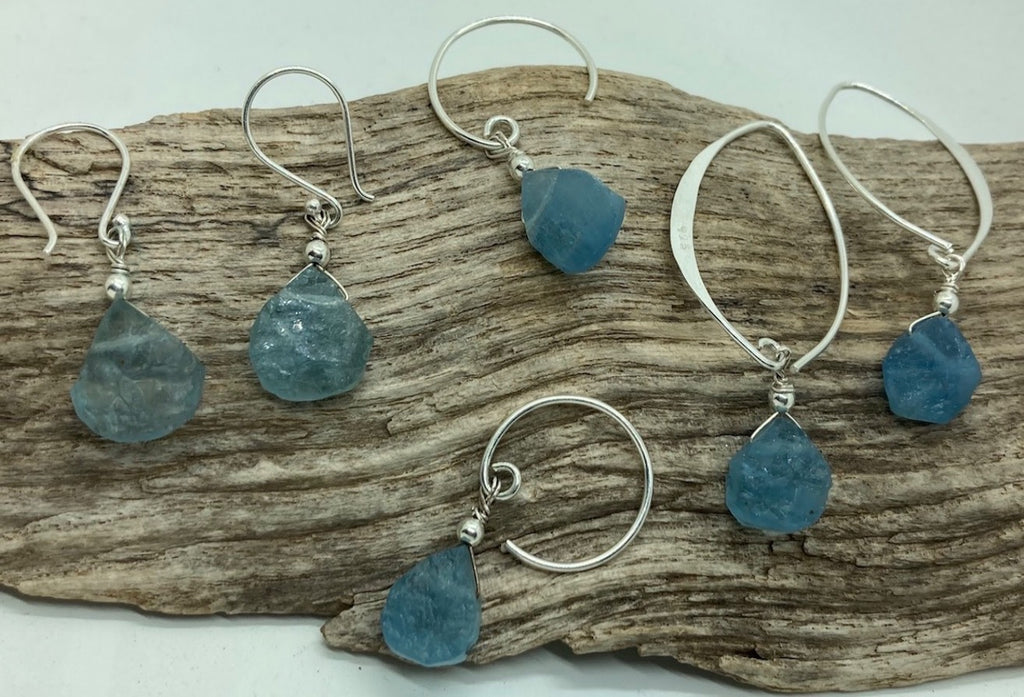 Aquamarine drop earrings
To die for natural unpolished Aquamarine  stones with silver from Namibia.
Not something you will see in the shop very exclusive. Such a beautiful colour, I don't touch any of my photos up, this is what you get.
Hung on three different type of Sterling silver earwires so choose your style.
The price is for one pair of earrings.