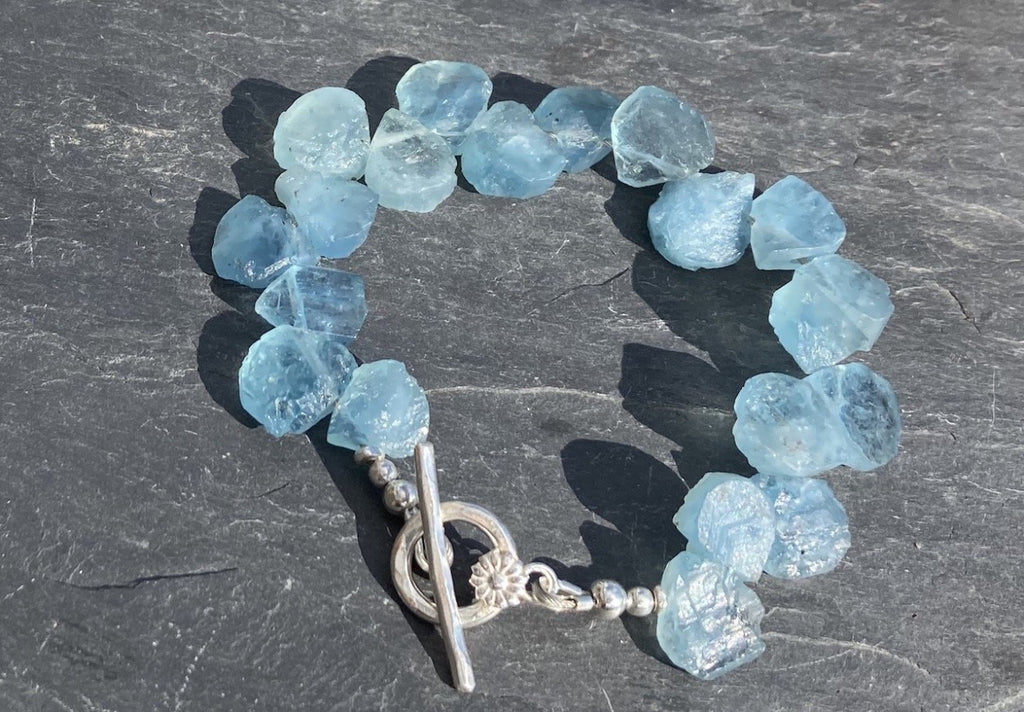 Aquamarine bracelet unpolished
Wow check out this Aquamarine, I think its the best quality I have ever bought. From Namibia not Brazil just totally lush.  The colour is amazing, I haven't used any touching up what you see is what you get. I didn't include any silver in between  the  stones, as all you want to see is the beautiful Aquamarine teardrop shaped stones.
I have made a Sterling silver clasp to finish this bracelet.
Length 7 inches